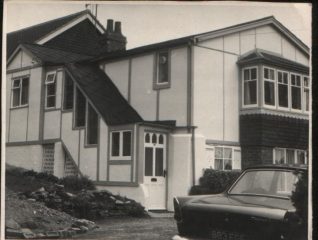 From the private collection of Julian Saul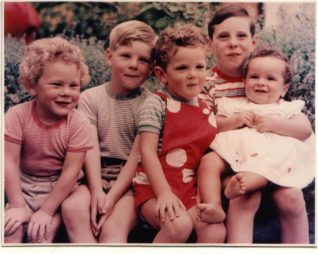 From the private collection of Julian Saul
My grandparents' home
The first photograph here was taken in 1964 by me, of my grandparents' home at 88 Greenways; the house was also known as 'Greenway View' This house is visible in the 1925 view of Greenways on this website, though when I was young part of the north side was altered as I remember. It had a very long drive which I had to clear of snow for my Gran in the bitter winter of 1963.I was the eldest of my grandparents' five grandchildren. We all loved playing in the extensive grounds of their very large property.
A meeting in the graveyard
I always loved Ovingdean; I was christened in St Wulfran's Church. In 1996 I visited St. Wulfran's, and was surprised, almost stunned, when an elderly man who was tidying the graveyard looked at me and said "Bill Saul! I used to deliver your milk in a horse and cart in the 30s". When I recovered from the shock I explained that Bill Saul was my Dad. I think this gentleman was in a twenty five year 'Timewarp'. I do look like my father, but he was 25 years older than me. I told my father later on about this and we had a chuckle over it.
Do you remember?
Do you have any Ovingdean memories to share? If you have any photographs to share contact Jennifer: jennifer@mybrightonandhove.org.uk