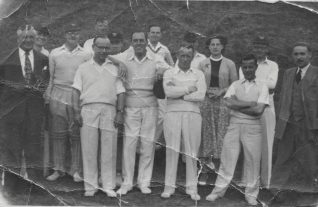 From the private collection of Rodger Olive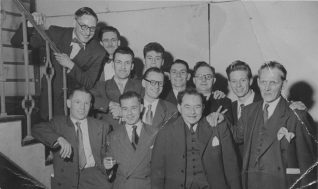 From the private collection of Rodger Olive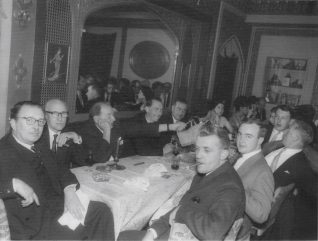 From the private collection of Rodger Olive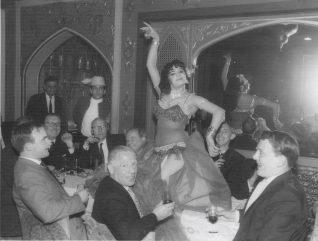 From the private collection of Rodger Olive
The social aspect
As Peter Groves has created so many excellent pages of CVA history, concentrating on the manufacturing side of the company, I thought that a few lines on the office staff would be a light contrast. My father Percy Olive, known by everyone as Charley, worked in the buying office at CVA from about 1947 until he died in 1972. First in the Portland Road offices and ultimately at Hollingbury. Although he couldn't drive he had to visit suppliers all over the country.  
Entertaining the buyers
He played for the cricket team, and in the photo he is the short one on the right, standing next to his friend and colleague Jimmy, also with folded arms. The photo on the staircase at Portland road is of the entire buying team including Dad and Jimmy side by side again.  I think the senior man there was Mr Mounter. On the rear of the photo the names Dicky Downs, S Smith and S Attrell are shown. As buyers they were often entertained by suppliers and the final two photos show some of the 'entertainment'.
Click on each photograph to open a large version in a new window.