Diary of a Brighton cinema-goer, 1941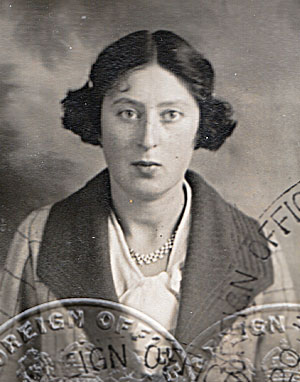 Contributed to Letter in the Attic by Sarah and Sophie Harris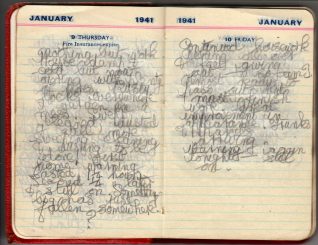 Contributed to Letter in the Attic by Sarah and Sophie Harris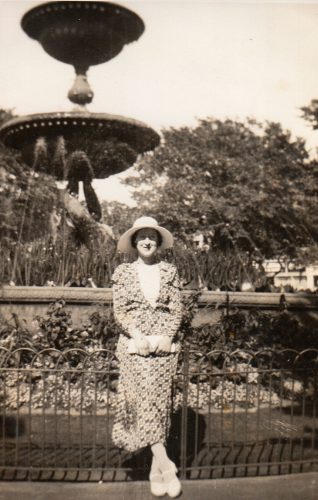 Contributed to Letter in the Attic by Sarah and Sophie Harris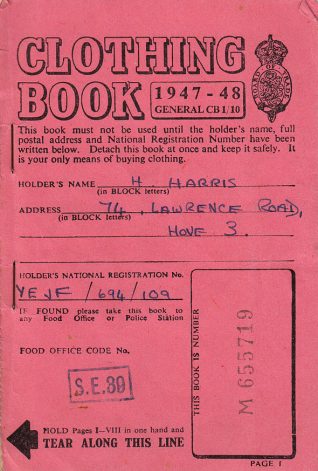 Contributed to Letter in the Attic by Sarah and Sophie Harris
Hinda Harris lived in Lawrence Road, Hove in the mid-late 1930s, together with her parents and her brother Gordon. Until her death in 2003, she wrote a number of diaries, covering her everyday life and her frequent trips to the cinema.
During the Second World War the family evacuated to Swindon for a while, returning home to Hove in 1941. This extract from Hinda's 1941 diary begins with her return to the empty house.
January 8 Wednesday
At last! Goodbye Swindon. Much mucking about on trains tubes and trolley buses. Saw Monica after 2 ½ years – for 1 ½ hours! Stoke Newington not so bad as feared but dreary beyond belief. London Bridge area worst damage. After travel anti-climax –  front door lock refused to budge!! Persuasion with Vaseline finally did trick. Very very tired – but home – sweet home again!!
January 9 Thursday
Nothing but work. House damp and cold but now airing…Rusty locks everywhere and garden in a mess. Swept, cleaned, dusted and still more sweeping, cleaning and dusting to be done! First home warning lasted 1 ¼ hours, second ¼ of an hour later and still on. Something big has fallen somewhere?
January 11 Saturday
Mum and Gordon back. Family reunited, all very pleased. House clean and warm – so am I now, but still tired. Warning as per schedule.
January 13 Monday
Further cleaning up. Surveyed town in afternoon. Fine weather. Plenty of people and blessed absence of uniforms. Ran into Margaret outside Wade and had a pow wow. Everything much as usual except absence of onions in Hove and general scarcity of meat.
January 14 Tuesday
Yet more tidying up and fixing of better blackouts. Alan Cranfield came to see Gordon, after 18 months in the navy. Had plenty of information re his travels  in Mediterranean…likes the life. Finds the weather and blackout irksome! So do we!!!
January 15 Wednesday
Snowed here first time since we got back, but no hills to climb so I don't care! To Lido to see "Ghost Breakers", very funny and "Miracles do Happen", quite amusing. Place almost empty.
January 24 Friday
"The Great Dictator". Grand comedy and great propaganda, if only someone would listen.
The diaries of Hinda Harris have been shared with the Letter in the Attic  project by her neices, Sophie and Sarah Harris.
Want to know more?
View this entry on the Letter in the Attic online catalogue.
Explore the full catalogue
Visit the home page of the Letter in the Attic project