Remembering the early days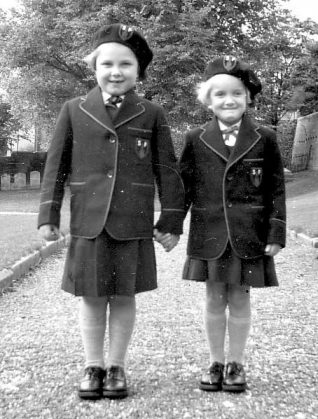 From the private collection of Patricia Silsby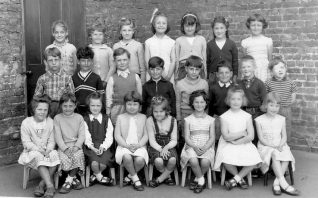 From the private collection of Patricia Silsby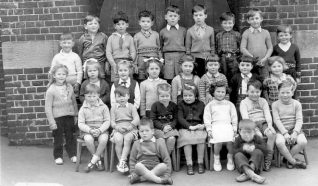 From the private collection of Patricia Silsby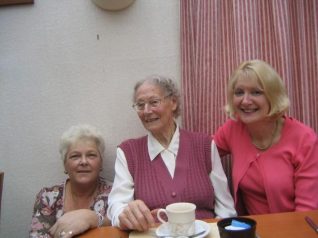 From the private collection of Patricia Silsby
The main entrance to St. Paul's primary school was located in Little Russell Street. As a pupil in the mid-1950s I remember it vividly. It was a very old building with a nursery on the ground floor under the watchful eye of Miss Stripp. I remeber there were a couple of cots in it too.
Off this was the kindergarten, Class 4, looked after by Miss Jones. Class 3's teacher was Mrs Shrough.
Up the stairs saw a sort of kitchen and wash basin area where I remember learning how to make pancakes on Shrove Tuesday. Up again was the Headmistress' office, Miss Mary Watts, now an active octogenarian despite severe arthritis and extremely poor vision, with whom I am still in contact.
Up again saw one huge room. One end contained the desks and chairs of Class 2, the other half was used as the assembly hall. At the rear of the room was a door and a winding stone staircase that descended to a back lane leading into the church where we had to attend a service every Wednesday morning run by Fathers Chown and Favell.
Off the side of the assembly hall was the glass door into Class 1. Miss Watts taught that one herself as it was the one in which we took our 11plus exam to determine whether we went on to grammar or secondary school.
The building was condemned and demolished in the mid-1960s and a new school built further up the town. Does anyone know why the original site was not used? I have been in Australia since 1973 and, although I have returned a couple of times for holidays, I cannot remember what is there now.
I would love to hear from any other pupils from those days at St Paul's. I was Patsy Neale, older sister Wendy, then. Please contact me at P.O. Box 1029, Penrith, N.S.W. 2751, Australia or email me at: psilsby@optusnet.com.au