Montpellier Lodge/Heather Court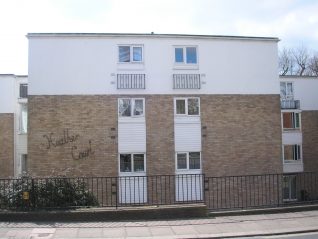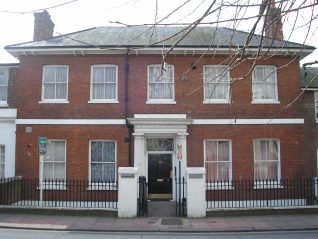 The simple symmetry of both the design of Heather Court and Montpellier Lodge are somewhat similar, however the aesthetic result share little in common.  The beautiful simplicity of Montpellier Lodge has lasted the test of time, however Heather Court, just next door, looks like an outdated relic of ghastly early 1970's architecture.
Heather Court
Heather Court was built in the early 1970's following demolition of the Arnold House Hotel.  The house originally built on this land in 1861 was once owned by Brighton philanthropist Mr Henry Willett (1823 – 1903), and had extensive gardens running south to the backs of the houses in Codrington Place (now Western Road).  After his death, his family continued to live in the house until 1917.
Survival of Montpellier Lodge
In 1924 the house was owned by Mr Heather who in 1939 opened it as the Arnold House Hotel.  Later the beautiful adjoining house Montpelier Lodge, was acquired and absorbed by the hotel.  In 1971 it was decided to demolish the old hotel so that flats could be built on the site and in the extensive garden.  Luckily Montpellier Lodge survived!