My happiest memories as a kid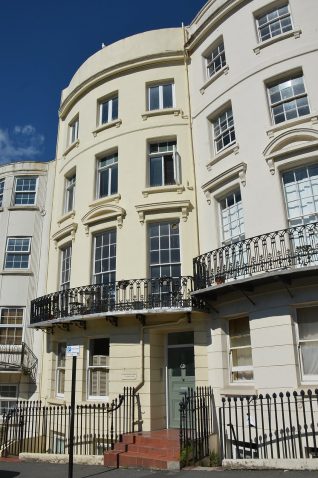 Playing on the fire escapes
I grew up at number five Norfolk Square from 1968 until 1975, and do remember the fire escapes. I used to try and climb up the vertical ladders, until I was shouted down by my mum. I have got the happiest memories of being a little kid there. We lived in the basement which had loads of the dilapidated remnants of what would once have been a grand Victorian house.
Dishevelled and un-renovated
There was an unusable dumb waiter at the back of the flat. It had really heavy wooden doors, and old brass electric fittings which you used to get a shock off if you had wet hands. The kitchen opened straight into a coal bunker, and at the back of the flat was what must once have been a gardener's store or wash house, with an old butler sink, a gigantic tap, and an old copper boiler. It is amazing that everything was left in such a dishevelled and un-renovated state until the 1970s, and maybe even later?
Separated into bed-sits
The floors above were all separated into small bed-sits, and I can remember running in and out of all the other tenants' rooms. I guess back then we often did not know people who lived in 'better' circumstances, and so had nothing to compare this to. I thought it was great. The area did have a load of people living there who seemed 'different' and had unsettled lives – but I reckon that made it fun, and a real reflection of what being a Brightonian was – and maybe still is?
Do you remember?
Were you ever a Norfolk Square resident? When did you live there? If you can share your memories with us, please leave a comment below.