A mediaeval field boundary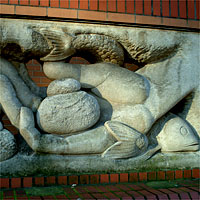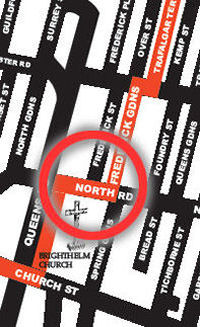 North Road was originally a mediaeval field boundary. It was the main shopping High Street when the North Laine was the industrial centre of Brighton. Trams ran up and down here until the 1930s. After the Second World War, the whole area went into decline as manufacturing moved out to the Brighton estates.
There is a stark modern building, with a cross on the far right-hand facade. This is the Brighthelm church and community centre. On the wall of the Centre, there is an attractive sculpture by Eric Gill, illustrating the loaves-and-fishes parable.