Fantastic Christmas lights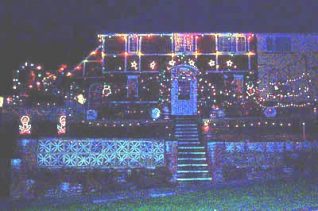 Photo taken by Sam Carroll
I, Father Christmas, love Norwich Drive. Why? Because of the fantastic fairy lights.
Last year I saw a beautiful coloured house that looked like a rainbow from far away. As I flew nearer I saw fairies that glowed different colours. The house was covered with brilliant lights from roof to garden – and since I see everything, this year I have noticed that other families have tried their hardest to be just as fabulous.
It is lovely to see the cheery sight at lots of the houses that I visit. But nothing can beat 'Fieldview' – the house that I have been chatting about.