Maria Fitzherbert's house in the Old Steine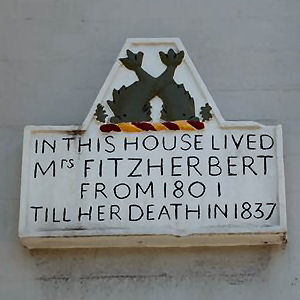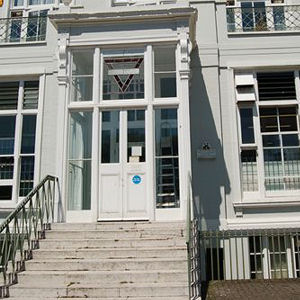 Maria Fitzherbert was the morganatic or unofficial wife of George IV. Maria was 29 years old when they married in a secret ceremony on 15 December 1785, in Park Street, London.  Maria had been twice widowed and was a Roman Catholic.  The then Prince of Wales did not have his father's permission for the marriage and so under the Royal Marriage Act of 1722, it was illegal.
The Prince of Wales was later forced to distance himself from Mrs Fitzherbert and settle for an official marriage on 8th August 1795 to a woman he did not love – his cousin, Princess Caroline of Brunswick.  After separating from Caroline, the Prince resumed his relationship with Maria in 1804, but they never lived together.
George had Steine House, conveniently close to the Royal Pavilion, built for Maria.  She died there in 1837 having survived the Prince by seven years.  She is buried near the altar of St John the Baptist's Catholic Church in Bristol Road (East Brighton).