Fond memories of the gardens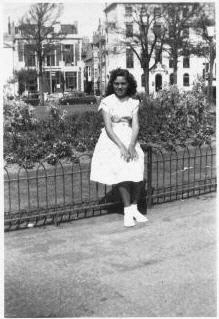 From the private collection of Maralyn Eden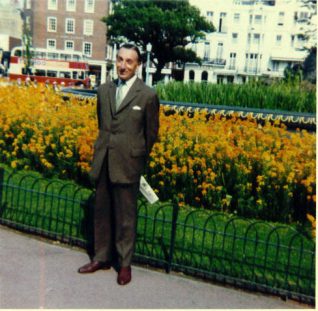 From the private collection of Maralyn Eden
These two photos were taken near the Victoria Fountain at the Old Steine gardens in Brighton.
The first photo is of me, at the age of thirteen in 1957, sitting on the little green fencing that used to be there.
The other photo is of my Dad with all the lovely flowers behind him.  They show how the gardens used to look.