The Mantellian Museum 1837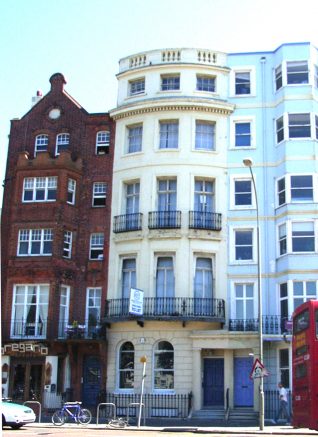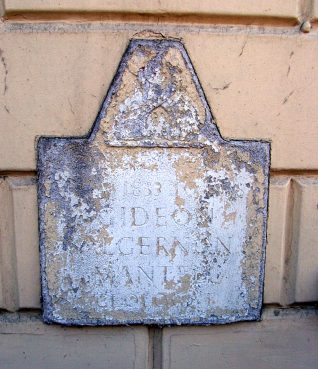 A volunteer project is currently indexing insurance policy registers (of the period 1790s- 1838) of the Sun Fire Office. These are held in the Manuscripts section of Guildhall Library, London. The indexes are added to those already online as part of the Access to Archives (A2A) database (see below).
Register 557 includes an entry from 1837 (Ms. 11936/557/1250726) for an £800 insurance, issued to Henry Budd, of 35 Russell Square, presumably the building's owner, of '20, Old Stayne, Brighton … the Mantellian Museum, in the tenure of G Mantell Esq'.
The 'Wizard of the Weald'
Gideon Algernon Mantell (1790-1852) was a leading palaeontologist in his day, self-taught because his shoemaker father's radical views and relative poverty excluded him from grammar school and university. He became a surgeon but his passion was geology, for which he ranged the South Downs – acquiring the nickname 'the wizard of the Weald'.  In the first of twelve books about fossils, he announced the discovery of 'iguanadon'; later in a scientific paper he identified  'hylaeosaurus'. As a collector, he was presented with choice specimens – at one time he owned the most complete dinosaur remains then known to science – and was responsible for discovering innumerable prehistoric species. He is regarded as making a highly significant contribution to the development of palaeontology.
'Sussex Scientific Institution and Mantellian Museum'
He was less successful as an entrepreneur.  To exploit aristocratic contacts he took his collection to Brighton, where it opened under the grandiose title of 'Sussex Scientific Institution and Mantellian Museum', at which patrons ('ladies, as well as gentlemen') subscribing £1 and upwards became entitled to use of the library, reading room, and museum, and to attend  'lectures on subjects of Science'. Alas, this was not a business success, and it seems that it was Mantell's financial circumstances which led, in 1838, to the sale of the museum's contents to the British Museum . According to the 'Times,' this was  'to the great regret of the inhabitants of Brighton , to which they have been a most intellectual ornament'. 20 Old Steyne bears a plaque commemorating the collection's brief heyday.
Sources: ODNB; Wallis's ' Brighton as it is, 1836' (Regency Town House, Brighton , www.rth.org.uk ); Times 3 December 1838. To search the A2A database at www.nationalarchives.gov.uk   select 'Search the archives', then 'How to search the archives online'. Type search term in box and add 'insured' (to ensure that Sun Fire Insurance records are given prominence in the ranking).