A survivor amongst dereliction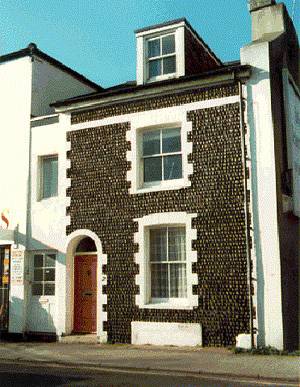 I really like this building because it's a survivor. It's survived in Pelham Street. North, East and West of here is like dereliction – there are car parks and bulldozed areas, and an old school playground… and this one little house, no 2 (there are only two houses in the street) has survived.
It's quite an early house, probably about 1830. It's made of Brighton beach materials and local bricks, and it's a surviving example of what was a style prevalent across Brighton.