Celebrating 21 Years of CVA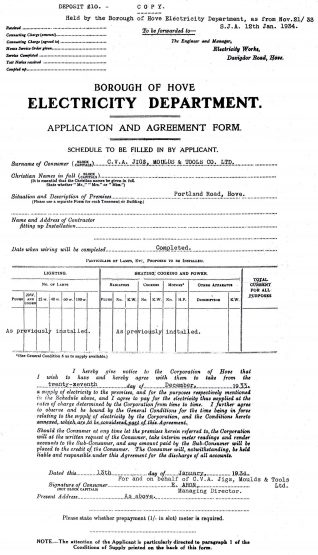 From the private collection of Peter Groves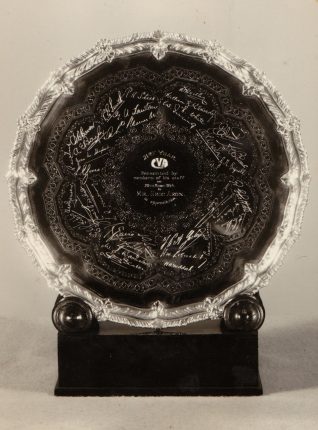 From the private collection of Peter Solly
27th December 1933
The engineering company CAV had been manufacturing in Portland Road since around 1917, however it was in 1933, under the leadership of Eric Aron, that CVA was founded. On the 27th December 1933, following the Christmas break, the supply of electricity was reassigned to CVA.  This is probably the exact formal date that the Company broke away from CAV and was founded.
Borough of Hove Electricity Department
It appears that a standard form was used at this time by the Borough of Hove Electricity Department for both residential and business customers.  In this instance, the agreement was for CVA to take over the responsibility for payment of the 'existing installation'. The note at the bottom stating whether a shilling (1/-) slot meter would be required, made me smile. Power consumption at this time would have been huge; an extra worker would have been required to 'feed the meter'.
Celebrating 21 Years of CVA
By 1954, the Company had grown and was one of the biggest employers in the area. Now entering their 21st year, in appreciation, his staff presented Mr Aron with a silver salver, engraved with the signatures of the managers.