Ford Endeavour Motor Company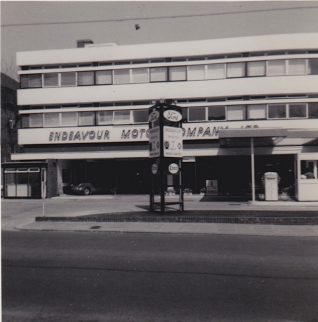 From the private collection of Christopher Wrapson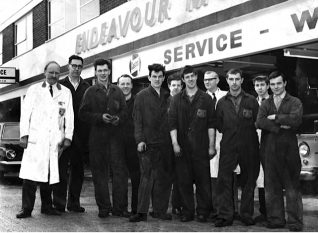 From the private collection of Christopher Wrapson
Owned by Tommy Sopwith
(EMC) is best remembered as a high profile Ford Main Dealership, owned by Tommy Sopwith son of the famous aviator 'Sir Thomas Sopwith'. The company`s headquarters were based in a brand new purpose built building 90/96 Preston Road and became established in the early 1960s. The site was previously occupied by Hartley & Midgley whose roots can be traced back to the early decades of the 20th century.
Popular Ford models
It is widely acknowledged that EMC heydays were in the swinging sixties and seventies, when the Dealership enjoyed huge success selling and maintaining Ford products of the day Anglia, Cortina, Corsair, Zephyr / Zodiac, Escort, Capri and Granada.
Demolished in 2002
Time passed and the business at Preston Road slowly declined, subsequently EMC disposed of the Ford dealership. However, they retained many of the properties. The Business was renamed 'Brighton Ford' until eventual closure at the beginning of the new millennium. The Endeavour building existed for barely four decades; sadly it was demolished in 2002 to make way for a vast complex of flats to be known as Wellend Villas.
To read a more compressive story on the history of Endeavour Motor Company up to 1973. Please e-mail christopher.wrapson@ntlworld.com