The Court in the Parochial Offices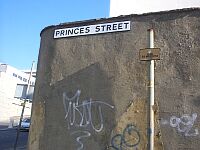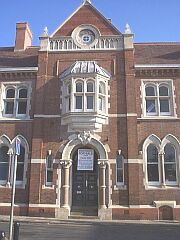 My mother was finding it difficult to manage financially. My father was not paying her money regularly. This was resolved when Mother took him to Court. The Court in those days was in the Parochial Offices, a large red brick Victorian building in Princes Street, Brighton. In these offices she was given vouchers to get food and some shoes for me, as I had been going to school wearing Wellington boots in June.
I went with my mother to the Court and I remember how the other people who were waiting looked poorly dressed and unhappy, with pinched faces. The Magistrate told my father that he had one month to pay the arrears or else he would be sent to prison. When the people waiting heard this news they all cheered.