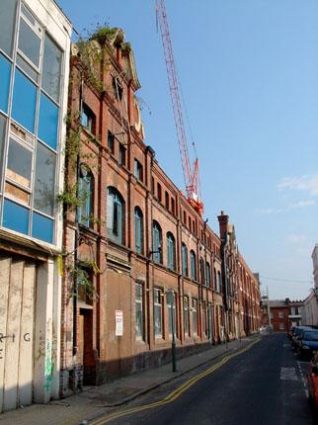 Photo by David Gray at www.imagesbrighton.com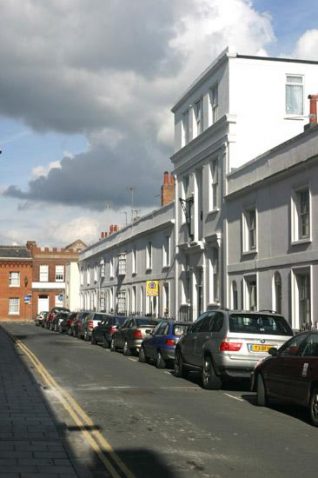 Photo by David Gray at www.imagesbrighton.com
I moved to Robert Street, North Laine in 1997.
How things were
The huge, empty, old Argus printing works ran the whole length of the street. Where Robert Street joins North Road, was a ramshackle selection of near derelict houses, some used as squats and some full of pigeons! Opposite Robert Street was the entrance to the Prince Regent swimming pool car park. (When closed, it was the perfect space to learn to ride a bike, as my daughter did here!) You could look right across this scruffy car park, and see past Pinocchio's and Pavilion Gardens to North Street. In the middle of Robert Street, sandwiched between the terraced houses, was an empty building that had been used as a furniture warehouse.
How things have changed over the past 8 years!
How things are now
The North Laine itself has become increasingly prosperous and busy and our quiet street has become a busy thoroughfare for everyone visiting the popular pubs, bars and restaurants. When we first arrived you were far more likely to hear the odd window being smashed than a rowdy group of revellers staggering and singing along the road.
Fire at the Argus buildings
The Old Argus buildings suffered a massive fire and was reduced to a mere shell. The fire is still talked about by residents, as the whole street was evacuated in the middle of the night and the sheer scale and heat from that fire was terrifying. The Argus building seemed to change hands a number of times after the fire, before being finally developed into loft apartments. It is now known as the Argus Lofts and seems to have become a local North Laine landmark.
The development of the area
The empty furniture warehouse was converted into housing association flats. The car park has disappeared under the vast Jubilee Street development. The houses were demolished in 2002 (see photos) and that area now houses more apartments and the amazing new Jubilee Library. Currently the retail area of the site is still under construction, but I anticipate when it is completed, the personality of Robert Street and the North Laine will change again.