A teenage crush and winkle-picking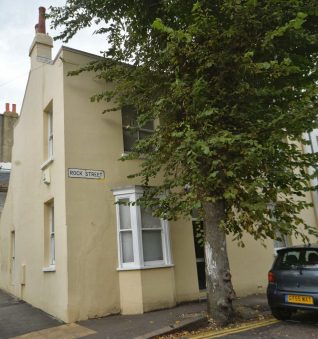 Photo by Tony Mould:click on the image to open a large version in a new window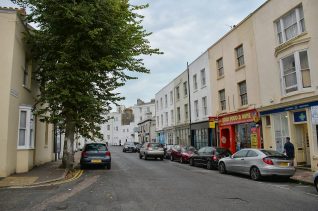 Photo by Tony Mould:click on the image to open a large version in a new window
My teenage crush
I was brought up in Kemp Town. I lived at 19 Rock Street on the corner of St Mark's Street. The shops opposite our cottage were Brown's, the post office/paper and sweet shop, then the grocers where a young lad named Colin worked and delivered the groceries on his bike with a big wicker basket on the front – I had a crush on him! Then next door was Mr Gibson the chemist with all his lovely big coloured shaped bottles high up on the shelves. He was a Scotsman – ever so nice he was.
Fun with the choir boys
Next to the chemist was St Mark's Hall where we had our Friday night Teenage Club and the Brownies and Girl Guides meetings on a Tuesday evening. I was made to go to St Marks Church for Communion and Morning Service, and Sunday School there on a Sunday afternoon. I remember that the Reverend James was the vicar. The choir boys were great – a few of us went around together; Vic Faulkener, Micky Penfold, my sister and I.
Celebrity sewing jobs
As a group we all used to go to the Peter Pan's Playground, and to the roller skating further along. Black Rock swimming pool was also a great place which we loved to visit. When the tide was out we used to scramble over the rocks winkle-picking and walk under the under cliffs. They were great times and we had such fun. I also remember that my mum used to do sewing jobs for Anna Eagle and Peggy Cummings the actresses. I would take the items back to them in Sussex Square and perhaps get a little tip for doing so.
Do you remember?
Do you have memories of Rock Street? Did you go to St Mark's Hall for the Friday Club? Maybe you live in Rock Street now? If you can share your memories or your views, please leave a comment below.