Secondhand clothes: a fashion statement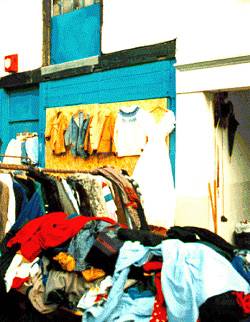 Upper Gardner Street's second hand clothing!
People still buy from here today, but not as regularly as they would have done in the nineteenth century, when a much wider section of the population would have used the clothes that were available here, simply in order to keep themselves dressed.
Today you pick and choose to make a fashion statement; then it was a matter of necessity.