Notes and queries: Diplocks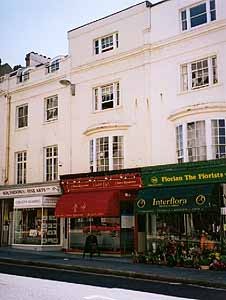 From Joy, query e-mailed to My Brighton and Hove website, 07/04/2001
Can you tell me any history of a company called Diplock? The address was 29 Western Rd, Hove. I have a commemorative mug (1897) manufactured there. Was just curious about the company. It appears it no longer exists.
Response – a company called Diplock
From Jan Hill, My Brighton and Hove volunteer, 28 June 2001
"I had a look for Diplocks in the directories and found the following.
S. Diplock was in 29 Western Road as a china and glass merchant as far back as 1862. At that time there was also S Diplock, in the same trade, at 62 Kings Road, Brighton. Further back, in 1856, there was H Diplock, china and glass warehouse, at 18 Western Rd and, in 1850, Samuel Diplock, china and glass warehouse at 8 Upper Market Street, Hove. "