First day at work 1952 Brighton Station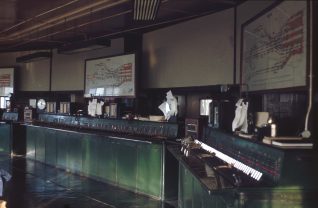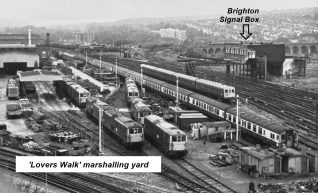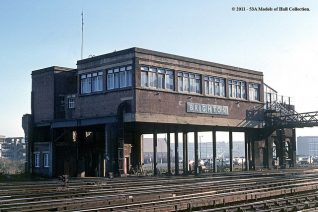 53a Models of Hull Collection
My mind drifts back to 1952, I am 14 years old, I will be 15 next month, just left school and starting my first job. I am in the office of the Station Master at Brighton Station, waiting for someone coming to show me the way to the Signal Box where I now change from a schoolboy to the job grandly titled Signal Lad. No, neither did I know what a Signal Lad was or did.
Brighton for me
I had visited the Job Centre in Worthing as soon as I left school, no, I had no idea what I wanted to do. the gentleman started to search through his box of cards, labourer? No. Nursery worker? No. Painter? No. British Railways? Yes. Porter at Worthing Station or Signal Box at Brighton? Brighton? Yes, that's for me. Maybe I was more interested in Brighton than the job.
Entering the signal box
Peter, a couple of years older than me, said "follow me", and I did. To the far end of platform 4, down the slope, turn left, cross the rails, turn right on to a rough path. Continue along the path with Lovers Walk, (see photos) on my left-hand side and the main lines to London on my right. Arrived at a footbridge that was over the Main and East lines and enter the signal box.
New and modern
I knew what a signal box was like, a small building just outside West Worthing station, a man at work inside pulling a few large levers and winding the gates open. This was different, new, modern, ( actually it was 13 years old ) I stood in the entrance. On the right there were three signalmen standing at the levers, just small levers, 225 of them, large illuminated screens showing the tracks. (see Interior photo) On my left there was one large desk in the middle ( for the Inspector ) and a small desk each side, one of these desks would be mine. The signal lads job was to record in a register every movement of trains and locomotives in the area covered, that register that would be produced were there any accidents or incidents, it had to be correct.
Wages equivalent of £1.35 per week
The hours of work for us signal lads. two shifts, 6am to 2pm and 2pm to 10pm, no breaks, Monday to Saturday. 48 hour week, the wages £1/7/6, yes, £1.35 per week. Well, it was 66 years ago and things change. It may be of interest to add the names that I remember from those far away days, Paul Bradford, Peter Bollingbroke, Ted Brackley, Joe Parrott, Les Williams, 'Chum' Willis, Bert Nash, Robert 'Bob' Hards. Like the signal Box, many of those may no longer be with us.