Part 1: Introduction to the Paddle Steamer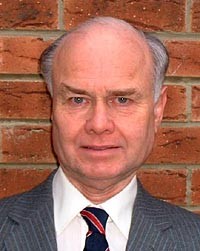 From a private collection
Britain's first commercial Paddle Steamer commenced operations in 1812. Named Comet and designed by Henry Bell, it operated a service between Glasgow and Greenock in Scotland. The success of this venture influenced Shipping Companies around Britain to look at this form of propulsion for coastal excursion vessels. From the mid 19th century small fishing villages were expanding into large towns and a feature of these towns in most cases was the Seaside Pier.
Piers and paddle steamers
The majority of Piers were structures built a short distance out to sea with a landing stage constructed at the end. With this facility, shipping companies could operate pleasure cruises from seaside resorts around Britain. Due to the shallow water at the end of the pier, the most suitable vessel was the paddle steamer. The paddle steamer had a shallow draught, the depth of the hull below the waterline, and was easily manoeuvrable, making it an ideal vessel for calling at seaside piers.
Types of paddle steamer
A number of different designs of paddle steamers were developed. The steam engines, providing power to the paddle wheels, could be of an oscillating type, a compound diagonal or a triple expansion design. Other features within the paddle steamer would also vary. Some paddle steamers only had one funnel, while others had two. The design of the paddle wheels themselves varied, the smaller vessels having fixed floats, while the paddle wheels of larger steamers incorporated a feathering mechanism to ensure each float entered the water vertically to improve the steamers operational efficiency. Other features included various designs of passenger areas, and over the years further improvements were introduced to ensure passenger comfort.