The birth of an interest in paddle steamers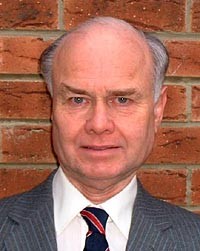 From a private collection
This is an introduction to Robin Jones' history of paddle steamers in Brighton.
"My first encounter with paddle steamers was while on holiday at Rothesay, Scotland in June 1976. I heard that a newly restored paddle steamer, P.S. Waverley, was operating a cruise to Loch Fyne. Standing on the pier at Rothesay, on a glorious hot sunny day, I saw this magnificent steamer come into view. Once on board, I checked out the facilities on offer, and with my engineering background I was particularly intrigued by the immaculate triple expansion steam engine, which was on view below deck. With the rhythmic sound of the paddle wheels propelling the vessel along, I was enjoying every minute of the day. Up on deck with the Scottish scenery around me, I instantly became a paddle steamer enthusiast.
Returning home to Eastbourne, I knew that I had missed out on a wonderful experience, as I had never cruised on a paddle steamer before. With this new interest, I decided to research the history of paddle steamers in the Sussex area, and through this study I have created the history of Paddle Steamers of Brighton. To my surprise, and as an added bonus, P.S. Waverley has since 1978 visited the Sussex Coast, and I try to join the vessel to experience this form of travel whenever I can. 'It is a little unfortunate that there are no landing facilities now at Brighton, but Waverley does call at Worthing Pier usually in September.