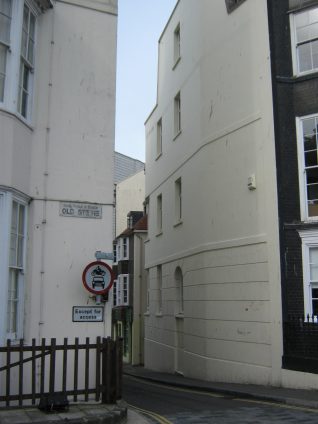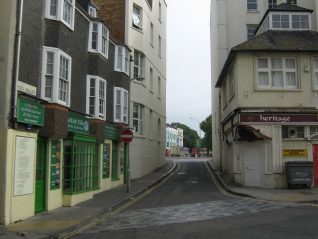 Frequent bus users
As a small boy I lived with my family in Colbourne Avenue from 1960 to 1967. I was 10 years old when we left in 1967 to live in Islingword Street. We were frequent bus users when we went into Brighton, but as a small boy I always loved the journey that took us into Pool Valley as it meant the bus always had to go down Pool Passage. I used to marvel at the way the driver used to sweep out to the right to get the correct angle so the bus could get down into Pool Valley without touching the wall on either side.
Stressful experiences
Even as a small boy, I felt there was a considerable amount of stress involved. Usually I would go into town with my Mum or my Nan, but in order to achieve this brilliant experience there were a few hurdles to get over. Firstly we had to get the bus in Lewes Road by the Moulsecoomb School caretaker's house. Going to The Avenue was no use as the 49, 49a, 110 or 111, did not go right into Pool Valley.
Could I go upstairs?
Whilst waiting in Lewes Road the stress would kick in again as the only bus of any use was a country bus, Maidstone and District, to be precise. A number 13 was no use at this point as it stopped short in the Old Steine. The next obstacle was whether whoever was taking me would let me go upstairs, as downstairs was never a good view for what I wanted to see.
Width of a fag paper
The next stressful part of all this was whether I could get into the front seat as that was the best view of all. It was always an amazing sight to see and I do not know to this day, how the bus used to get into Pool Valley without getting damaged as the gap between bus and building was so small. As my Dad used to say 'The gap was the width of a fag paper'.
Do you remember?
Do you remember the Pool Passage squeeze? Do you remember any other favourite bus journeys? If you can share your memories with us, please leave a comment below.