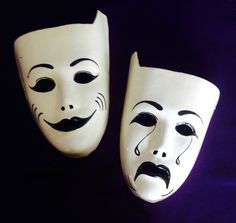 From the personal collection of Jennifer Drury
Fabulous ageing thespians
In 1965, me and a group of friends found ourselves invited to join the Brighton Little Theatre, not to be confused with the theatre company in Clarence Gardens established in 1940. It was organised and run by two, fabulous, ageing thespians. One was the director and one the producer but, in the end, these roles melded together. The two thespian's wives took charge of scenery and costumes. They did an excellent job. We met for rehearsals and performances in – I think – Varndean School. Does anyone remember this group – maybe you were a member – did you see a production?
An atmospheric performance
Our first play was The Long and the Short and the Tall. It was a tale of soldiers in South East Asia, during the 2nd world war and it was written by Willis Hall. The two leads, were excellent. They tended always to be the two leads as they were not only very good actors but also good at learning a whole play. I recall it as being a very atmospheric performance. It earned us a modest review in the Evening Argus.
My one line appearance
The second play was Dylan Thomas', Under Milk Wood. This proved a bit more difficult. It was written as a 'play for radio'. It had many changes of voice and scenery was difficult to arrange. It worked out very well. I was cast as Sinbad Sailors, the barman at the local pub. I had one line to say: 'Oh Gossamer, Gossamer, Gossamer B. I wish, I wish, that you were for me. I wish you had no clothes on'.
Problems with my accent
When I spoke the line at the first read through, one of the thespians said: 'Philip, darling, you have to work on that accent.' It was true. My accent never came close to being a Welsh one. These days, having lived in South Wales for 30 years, I reckon I could do a nice Swansea accent if anyone ever invited me to play Sinbad Sailors again.