Can you help with its conservation?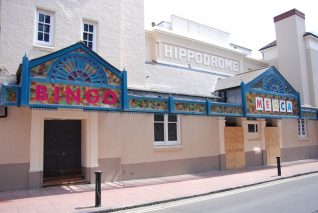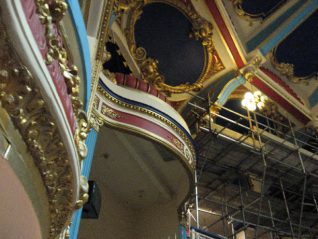 Brighton and Hove City Council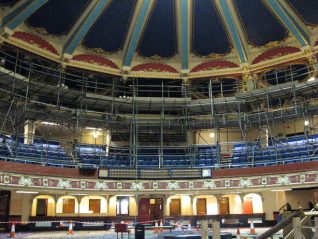 Brighton and Hove City Council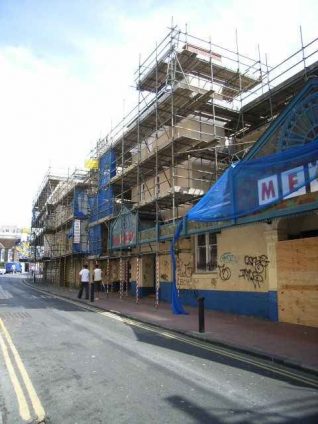 Brighton and Hove City Council
Brighton Hippodrome in Middle Street, started life as Brighton Ice-Rink in 1897. In 1901 the building was enlarged and converted into a circus by the architect Frank Matcham and renamed the Hippodrome. The following year the Hippodrome underwent another conversion, this time into a variety theatre, which opened on 22 December 1902.
An important theatrical venue
Over the years, The Hippodrome played host to many famous performers, including actors, comedians, singers and later, pop stars like The Beatles and The Rolling Stones. Perhaps the most popular, was the comedian Max Miller, Brighton's own 'Cheeky Chappie', who regularly performed at the Hippodrome between the 1930s and 1950s. It closed in 1965, becoming the Mecca Bingo Club in 1967, bringing to an end a wonderful era of music hall and variety theatre in Brighton.
Returning the building to its roots
Recently this fine Grade II* listed building was bought by AMG/Live Nation who wish to turn it back from a bingo hall to a live music venue. However, there is an anomaly in the building's history. The Palm Court, in the ground floor of Hippodrome House (the part of the building directly opposite the end of Boyce's Street) is decked out in the most decorative plaster. It has glorious fresco style paintings, complete with a plaster Venetian Bridge, but unfortunately they are undated.
Confusion over dates
The problem is that no one, not even the author of the Conservation Plan for the building (one the of the country's leading theatre experts), has a clue how old the features are. Dates from the Edwardian period, right up to 1960s have been thrown about in the past year or so, and we are all rather confused. Neither the Council nor the Local History Centre has any plans of this section of the building.  The date of the Palm Court decorations are very important as if they are of significant historical interest, it is imperative that it they are conserved.
Can you help?
Do you have any information regarding this area of the building? Have you got any old photos of the Hippodrome's Palm Court?  Did you visit the theatre pre WWII? Or maybe you saw one of those rock bands in the 1950s and 1960s?  Did you ever work at the Hippodrome or do you know someone who did?  Your information and memories will hopefully allow the conservationists to piece together a history of this well loved theatre.
If you email me at jennifer@mybrightonandhove.org.uk I will forward your mails to the conservation officer who is working on this project.