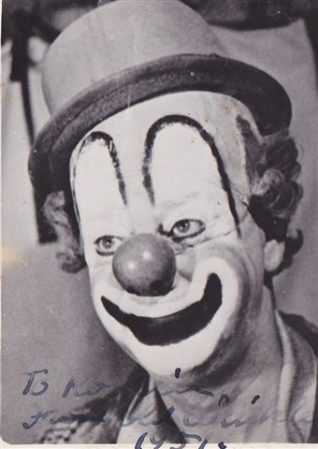 From the private collection of Rod Tempest
A really special place
I remember the Hippodrome Theatre as being something really special from my childhood. My parents ran a guest house and we would accommodate players and actors who were appearing in the town.
Like meeting a famous artist
On one occasion I was taken to a show and met a clown called 'Old Winkle' who signed the attached photo for me. It seemed like meeting a famous artist at the time. The photo is dated 1951 and I would have been 6 years old. 
Do you remember?
Do you have any memories of shows at the Hippodrome Theatre? If you can share your memories with us, please leave a comment below.