Happy memories of golden days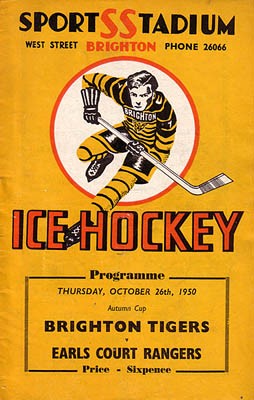 From the private collection of the late Trevor Chepstosw
It was a fun time
These were the times when bright, stylish clothes were making an appearance in the shops, and it was safe to walk around the streets late at night. There was virtually full employment, the girls were pretty and it was a 'fun time'. And what about sport? The Albion at the Goldstone ground; cricket at Hove. Of course there was the amazing Brighton Tigers at the SS Brighton; remember Bobby Lee, Gib Hutchinson, Lorne Trottier, Mike O'Brien and others. Cycle Racing at Preston Park track and the rise of Whitehawk Football Club. A great era !
Great jazz clubs
How about all the Brighton jazz clubs that operated in the 1950s? The Chalet Club in Western Road, Hove where the Ted Ambrose band with Bernie Waterman on piano, Sailor Spicer on bass, Keith Slade, Stu Emsley and others blasted out 'Trad' jazz. The Vanguard in New Road with the wonderful Les Jowett band. The Coney Hill in Montpelier Road with Les Wood recreating the music of George Lewis. All full of happy youngsters jiving and living it up with no hint of any trouble.
Memories of golden days
Does anyone remember Uncle Bonnie Manzi's 'Chinese Jazz Club' at the Aquarium?  All night sessions and some great London musicians. The Regent dance hall and all the coffee bars. Ken and Jackie Moorhouse ran one in North Street over a billiard saloon. There was 'Tingeys' in Dyke Road near the Clock Tower and many others spread over central Brighton. I wonder how many of us who were in our late teens and early twenties during the 1950s have happy memories of those 'golden days'.