'Going out the back' with the Argus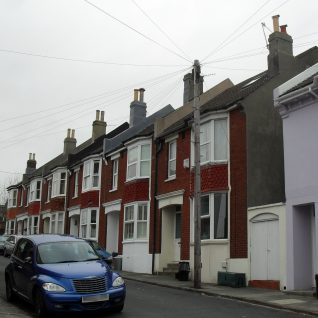 The Voice of Hassocks:Click on image to open large version
The step routine
I grew up in Belton Road, in the Roundhill area, in a small Victorian terraced house. At the front of the houses were one or two steps. Houseproud neighbours would kneel down and spend a lot of time scrubbing their steps with Vim – a fairly harsh cleaning product. Having clean steps seems to have been a sign indicating that you were both clean and organised. I don't think we ever cleaned ours.
'Out the back'
At the back of the house was an outside toilet. A drafty affair, especially in the winter. Early toilet paper consisted of torn up editions of the Evening Argus, threaded onto a piece of string. Later, we moved up in the world to Izal.  Izal was an incredibly tough and very rough paper that made me wish that we had gone back to the Evening Argus.  For some reason, when we were going to the outside loo, we declared that we were 'Going out the back'.
Sermons
My father kept an old copy of the Bible in the outside loo. He was a Pastor in his own Pentecostal church and wrote some of his sermons there. This probably is not as daft as it sounds. The inside of the house was noisy, with little privacy or relative silence. Certainly odd, though.
I wonder if you had an outside loo? Do you remember Izal? Share your memories by posting a comment below.