A tour of Brighton and Hove's allotments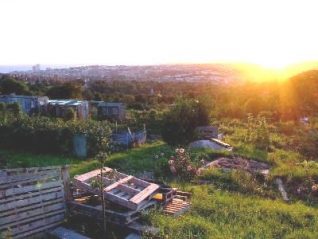 Photograph by Simon Tobitt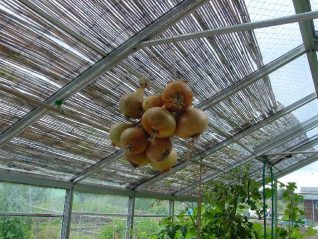 Photograph by Simon Tobitt
During Autumn 2005, My Brighton and Hove will be taking a peek into the city's allotment sites – busy, green havens fenced away from public view. We will be speaking to some of the allotment holders that work plots in this city, to try and understand their motivations and uncover their gardening tips, hear funny anecdotes, and discover their hopes and fears for the future.
The My Brighton and Hove philosophy is to consider the city as it is today and as it was in the past. From an historical perspective, we have a very brief history of the allotment movement to provide a general background to the context of allotmenteering. There is a chronicle of allotments in Brighton & Hove, as they have appeared through the city's newsprint media. There are also digital images from the original handbook provided to Brighton's "Dig for Victory" diggers, producing food on the command from 'Mr Churchill' to keep Britain fed during the war-time food crisis. Also, there are some helpful web links for those who want to pursue further interest in allotments.
From a contemporary perspective, we have interviews with allotment holders across Brighton & Hove. We will be adding to these week by week during the autumn.
In the first week we will be meeting Jenn Price and Marigold Rogers who have an allotment at the Horsdean site in Patcham. At the time of writing, the site is threatened with development into a park-and-ride facility.