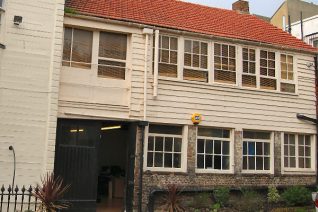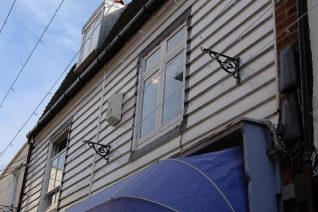 Please note that this text is an extract from a reference work written in 1990.  As a result, some of the content may not reflect recent changes and events.
a) WEATHER-BOARDING:
A few examples are to be found in the centre of Brighton: e.g. 29-30 and 43 Meeting House Lane; 37a Duke Street; and 179 Edward Street. There are also weather-boarded houses at 8-9 The Square, Patcham; and barns at Patcham and Stanmer.