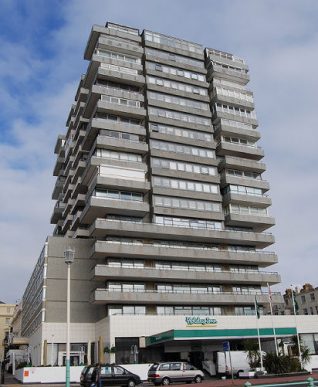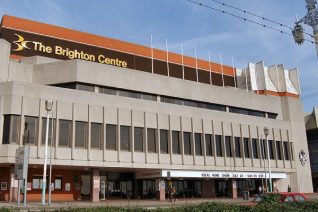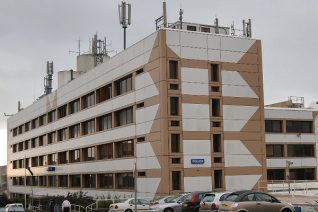 Please note that this text is an extract from a reference work written in 1990.  As a result, some of the content may not reflect recent changes and events.
k) POST-WAR DEVELOPMENT:
The immediate post-war need was for housing and large estates were rapidly erected by the council at Bevendean, Coldean and Hollingbury. A little of the pre-war style lingered on into the 1950s, however, with buildings such as the Western Bathing Pavilion; Barclays Bank, North Street; and some of the factories on the Hollingbury and Moulsecoomb Way industrial estates.
From the late 1950s until the early 1970s the townscape was radically changed by the widespread replacement of many small, terraced houses with numerous blocks of both high- and low-rise flats. The predominant use of concrete, the harshness of line, the brutal disregard for location, and the pure functionalism of designs in this period have resulted in many buildings which can only be described as 'ugly': within this category must fall the Albion Hill redevelopment; the Bedford Hotel; Churchill Square; the Law Courts, Edward Street; New England House; Osprey House, Sillwood Place; the Police Station, John Street; the eastern side of Queen's Road; St James's House, High Street; Sussex Heights; Sussex University; and Wellesley House, Waterloo Place.
Other less objectionable buildings of the era include the Brighton Centre; Brighton Square; Church of Jesus Christ of Latter Day Saints, Coldean; Church of the Holy Cross, Woodingdean; Church of the Holy Nativity, Bevendean; Kingswest Boulevard; Polytechnic Art Faculty, Grand Parade; and the Spiritualist Church, Edward Street.