The Royal Naval Reserve: 1859-1994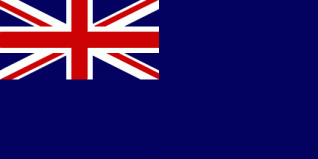 From the collection of Tony Drury

The Royal Naval Reserve (RNR) was formed by act of Parliament in 1859 and was Britain's first 'retained' reserve naval force.  The RNR was to comprise of up to 30,000 officers and ratings drawn from the Mercantile Marine (the Merchant Navy) that were to be placed at the disposal of the Admiralty in case of national emergency.   Originally called The Royal Naval Reserve (Volunteers) but the volunteers part was soon dropped, Like the RN Coast Volunteers they were trained by the Coastguard, and required to attend 28 training days per annum. RNR men were paid £6 a year and were entitled to a pension if they served for 15 years.  In 1873 the force absorbed any of the RN Coast Volunteers who wished to continue serving when that force disbanded.
A Brighton Branch
In Sussex the RNR Headquarters was established at Newhaven and a Brighton sub-division RNR was formed soon after the force came into existence. By 1877 a RNR Battery was established at the western end of Medina Esplanade, Hove to act as a training depot. The Battery remained the home of the RNR until December 15th 1904 when the facilities were transferred to the Sussex Division Royal Naval Volunteer Reserve (RNVR).
It is not known what became of the Brighton RNR division, it is assumed that it was disbanded once the RNVR had become established.
RNR returns
On November 1st 1958 the Royal navy Reserve returned to  the Battery on Hove sea front, now HMS Sussex, when the RNVR was disbanded and all divisions were absorbed into a reconstituted RNR. TheSussex  Division RNR finally closed in March 1994 when the force was reorganised, the unit's task being taken over by a new RNR headquarters unit, HMS King Alfred at Portsmouth.