WRNS (T) Barbara Sugden, HMS Vernon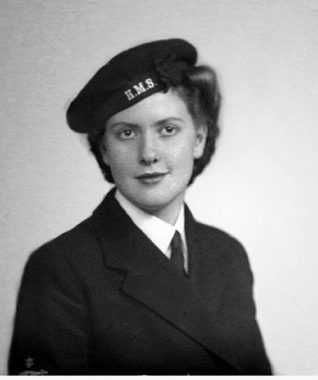 From the private collection of Barbara Hopkins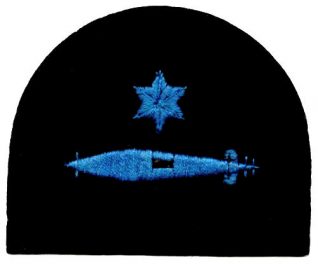 Image: courtesy John Fletcher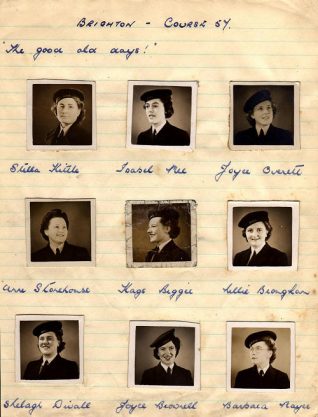 From the private collection of Barbara Hopkins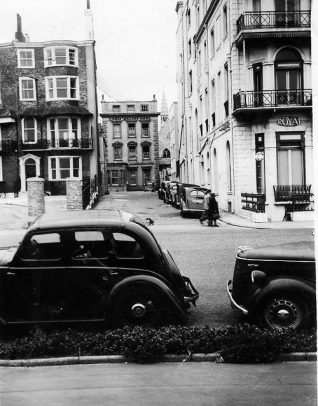 From the private collection of Barbara Hopkins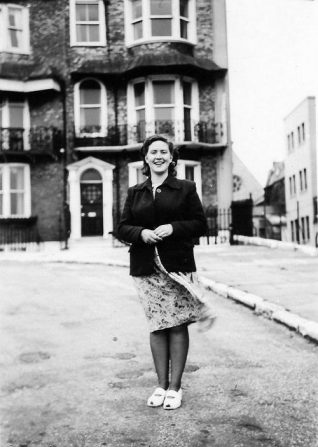 From the private collection of Barbara Hopkins
During the winter of 1943 I spent several months in Brighton, attached to HMS Vernon (R) for training.
Joining up
My time in the WRNS began in September 1943 soon after my 18th birthday, when I arrived at Mill Hill initial training centre in London with suitcase, travelling rug and torch. Those days are a blur of lectures, square bashing and floor scrubbing. The day came when our categories were allocated and I was to be a torpedo mechanic. To this day I will never know why as my School Certificate results were all in arts subjects. We were taken to a clothing store and kitted out in uniform, plus bellbottoms, sailor's cotton flannels and seamen's jerseys as we would be working on the ships, and were also given some long legged woollen knickers known as "Pick" garments to wear under bellbottoms in cold weather. They were often the butt of ribald jokes from the matelots.
HMS Vernon
After a short course at an electrical training centre in Hounslow we moved on to HMS Vernon in Brighton where we formed Course 57. We were billeted in a hotel just behind the Royal Crescent, I think it was called The Mount hotel but I'm not sure.  There was an air raid shelter in front of the building where we spent many nights as this was the time of the doodlebugs. The beach was covered in barbed wire against invasion and there were Ack Ack posts on the promenade and nights could be very noisy. The main torpedo training was done at Roedean School which was taken over by the Navy and commissioned as HMS Vernon (R). It was a lovely building high up on the cliffs with a beautiful chapel where we sometimes went to Sunday services.
Classrooms in Royal Crescent
Our training however was mainly done in the end house in Royal Crescent (No.14) which had been requisitioned by the Navy, as Wrens were trained separately from the male ratings. The lecture rooms were on the second floor and the workshops in the basement We were taught by a long serving Petty officer showing us how to use equipment such as an electrical tester called a 'megger', he used to say "now you eeave around the aandle", needles to say that became his nickname. I covered myself in glory one day when we were in the basement and told to find a fault on a circuit and remove it. I found the fault but turned off the junction box at the wrong side of the circuit and found myself pinned on the opposite wall. It took some time to live that down. The torpedo workshops were in Roedean School and so we did that part of our course there.
Not all work and no play
Although we worked hard we also played hard and enjoyed dancing in the Dome or the Regent Dance Hall. As there were both American and French Canadian troops stationed nearby we all soon learnt to do the jitterbug. We were also invited to dances at HMS King Alfred, an officers training station nearby in Hove.
Course over and off to Belfast
The course complete we were given red able seaman torpedoman badges which we had to embroider over in blue thread as no blue (WRNS) ones were available. We were then distributed around the various quarters to fill in time until our drafting orders came through; another girl and I were sent to help in the galley in a nearby wren's quarters. My abiding memory of that place is of peeling buckets of sprouts and washing down the larder shelves and I didn't care too much for the cockroaches we sometimes encountered. Shortly after Christmas we were on the move again, this time to HMS Caroline in Belfast, where I served until being demobed in December 1945.