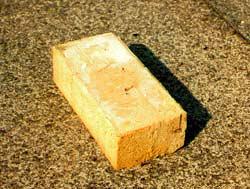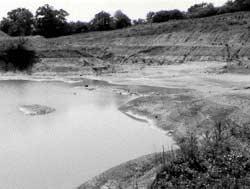 1. Brick is a clay product
Brick is a clay product fired in a kiln to produce a hard material which is normally nine inches long, three inches high and four and a half inches from front to back. The long face of a brick is known as a stretcher and the short face of the brick is known as a header. They come in a variety of colours, ranging from black right through to almost white.
2. Bricks were made on a seasonal basis
The traditional way of making bricks was on a seasonal basis. The brick-maker would dig the clay in the autumn and leave the clay in a heap during the winter to temper. He would then come back in the spring, mould the bricks – by hand of course – and then he would dry the bricks for several weeks and then fire them in the summer.
3. Bricks were fired in clamps or kilns
Bricks were fired either in clamps or in kilns. A clamp is literally a heap of bricks and you simply set fire to the whole thing and it just burns steadily through. A kiln is a structure into which the bricks are placed and the fuel is burned from the bottom and the bricks are burnt.
4. Bricks are laid in a bond
Bricks are laid in what is known as a bond. There are two principle bonds that can be seen: one is English bond and one is Flemish bond. English bond is laid with one course entirely of stretchers alternating with a course entirely of headers. Flemish bond consists of alternate header and stretcher bricks within each course.
5. Brighton had natural brickearth
Bricks were made in Brighton in the coastal strip, where there was naturally occurring brickearth, from where Regency Square is now westwards and gradually, as the town developed, so the brickfields moved further and further west. I think the last brickfield along the coastal plain that was working was the Wishbrick brickworks along Portland road which was in use at the turn of the century.