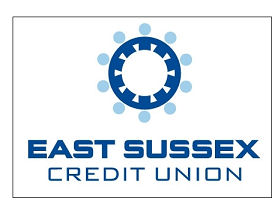 Registered in 2000
East Sussex Credit Union (ESCU) is a not-for-profit savings and loans co-operative, originally registered in 2000, which enabled them to provide financial services to inhabitants of Brighton and Hove. The Financial Conduct Authority subsequently gave permission for their services to be extended to the whole of East Sussex. The credit union, unlike conventional commercial financial firms, is a savings and loans organisation that is owned and operated by its members.
For the benefit of the community
The ESCU provides an easy and accessible way to save and borrow, and is run for the benefit of the local community. Profits accrued, after building up the reserve fund, are paid back to members as a dividend on their savings. This process has the effect of keeping all the money involved in the area, which effectively helps the local community. Anyone can join the ESCU, whether they are employed or unemployed; a 'squeaky clean' credit history is not a requirement.
Reducing financial exclusion
Not only does the ESCU provide the means to save and borrow, but they provide accessible advice on money management. They also provide an ethical alternative to the often unscrupulous lending practices of many high street and online operators. In this way they hope to reduce the effects of financial exclusion and reach those who might be struggling financially and in need of unbiased help.
Head Office: Opening hours Mon-Fri 10am-3pm
Credit Union Office, Community Base,
113 Queens Road, Brighton. BN1 3XG.
Telephone: 01273 234858 (9.30am to 4pm)
Email: info@eastsussexcu.org.uk
You can find out about the East Sussex Credit Union at their website.