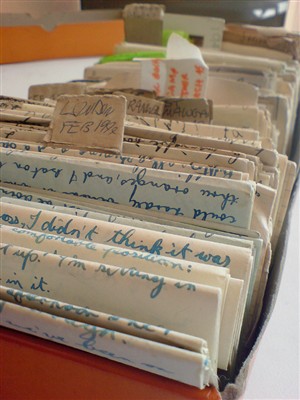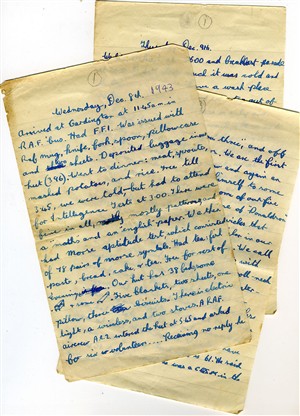 Got any letters or diaries in your attic? In 2007-8, My Brighton and Hove and QueenSpark  worked on an exciting new project to create an archive of personal unpublished papers collected from the residents of Brighton and Hove. The project was called Letter in the Attic and it aimed to show the historical value of everyday writings, such as letters and diaries.
A book, an exhibition and a catalogue
In December 2008, QueenSpark published a book based on the material we collected.  The book is a journal in which people can do their own writing, illustrated with quotes and pictures from the Letter in the Attic collection. There is also an online exhibition for Letter in the Attic on the My Brighton and Hove website. The complete catalogue of the collection is also online, and displays many of the actual documents, together with transcripts.
A safe home for precious documents
One of the aims of the project was to make sure that old letters and diaries are kept safe – it's tragic how many end up in a skip!  If they wish, contributors to the project could deposit documents safely with the East Sussex Record Office , where they will be looked after for future generations. Alternatively, contributors could keep the original documents in their own care, and Letter in the Attic created copies for the archive.
What were we looking for?
The documents could be old or new: they could date back to the 1800s or have been written over the last few years.
They needed to have some connection with Brighton and Hove, but the subject-matter doesn't need to concern the city.  For example, war letters from a soldier to his wife in Brighton were included.
We were looking for letters, diaries and other unpublished personal papers.  This includes memoirs, if they have not been published.
We were interested in postcards and photos only if there is a lot of writing on the back of the postcards, or the photos are accompanied by a piece of writing.
Letter in the Attic was a joint project between QueenSpark, My Brighton and Hove, East Sussex Record Office and the Mass-Observation Archive.  It is an A2A project funded by the Heritage Lottery Fund.