Conveyancing document, 6th Nov 1916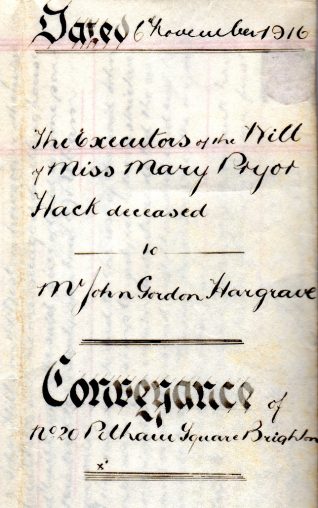 Document of conveyance concerning the transfer of 20 Pelham Square from the estate of Miss Mary Pryor Hack to Mr John Gordon Hargrave.
The document has been shared with the Letter in the Attic project by the current (2008) owner of the property.
Want to know more?
View this entry on the Letter in the Attic online catalogue.
Explore the full catalogue
Visit the home page of the Letter in the Attic project