Letters of Jack Leech, 1915-1918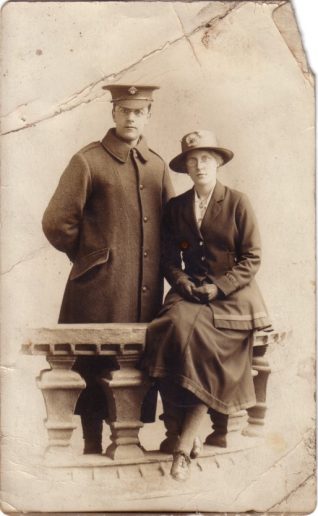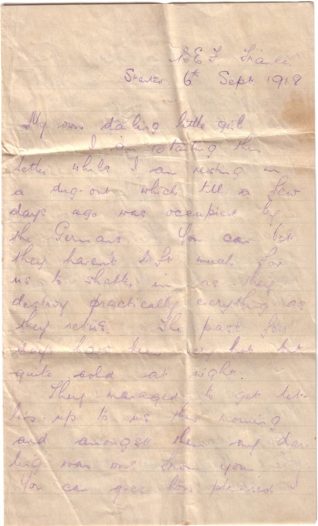 John ('Jack') Leech was born in Hastings on 20th August 1892 and first came to Brighton around 1910. He worked as a postman in Rottingdean from 1911 and joined the army on 26th September 1915.  He was sent to France in 1917.  He married Amelia ('Millie') Rose Romse by special licence on 31st October 1917.
Jack was demobbed in February 1919 and after the war went back to his job as postman. He was awarded the Imperial Service Medal in 1952 and retired in 1953. Jack died on 16th March 1978.
A collection of Jack's letters to Millie have been shared with the Letter in the Attic project by his son, John Leech.  The letters were written during Jack's time in Colchester and then on active service in France during the First World War.
6th Sept 1918 – Taking over from the Germans
"My darling little girl, I am starting this letter while I am resting in a dug-out which till a few days ago was occupied by the Germans…"
Want to know more?
View this entry on the Letter in the Attic online catalogue.
Explore the full catalogue
Visit the home page of the Letter in the Attic project