Letter from Jack Bethell, 1915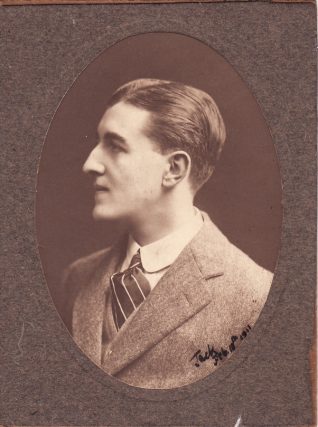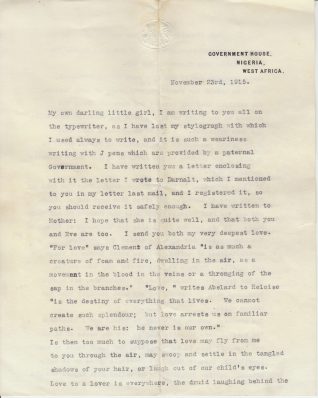 Contributed to the Letter in the Attic by Eve Bracegirdle
Llwelyn Slingsby Bethell (known as Jack) was born in London in 1889 but was brought up in Brighton. He was posted to West Africa during the First World War to train a Nigerian regiment and on his return he set up a school at 18 Cromwell Road, Hove. He subsequently moved on to various schools in England and Australia, returning to Brighton to write and retire.  He died in 1971.
Jack wrote this letter from Government House in Nigeria to his wife, Margery Bethell.  The letter has been shared with the Letter in the Attic project by their daughter, Eve Bracegirdle.
Love flies through the air
23rd November 1915
"Is [it] then too much to suppose that love may fly from me to you through the air, may swoop and settle in the tangled shadows of your hair, or laugh out of our child's eyes."
Want to know more?
View this entry on the Letter in the Attic online catalogue.
Explore the full catalogue
Visit the home page of the Letter in the Attic project