Letters from the trenches, 1915-1916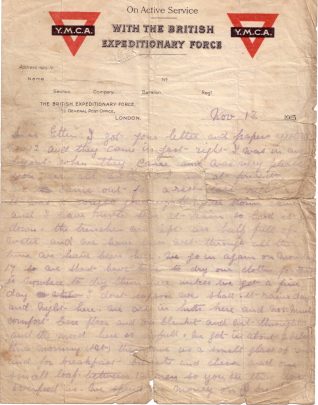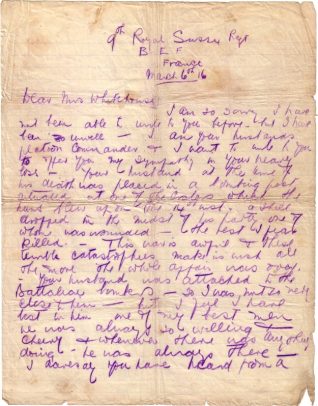 Herbert Percy Whitehouse was brought up near Epsom, Surrey. He was killed in February, 1916 just outside Ypres.
Months before his death, he wrote two letters to his wife, Ethel, in Newport Street, Brighton.
Up to your knees in mud and water
"We got in about 2 o'clock this morning. They gave us a small glass of wine and, for breakfast, biscuits and cheese and one small loaf between 12 men. So you see they don't overfeed us!  I should like to have some of those people that put photos in the papers out here with us for a week. It would open their eyes a bit, I think, up to your knees in mud and water…  P.S. Today one of our chaps got 5 years penal servitude for sleeping at his post in the trenches."
Percy's letters, together with two letters of condolence, have been contributed to the Letter in the Attic collection by his grandson, Peter Whitehouse.
Want to know more?
View this entry on the Letter in the Attic online catalogue.
Explore the full catalogue
Visit the home page of the Letter in the Attic project