Postcards of William Brooman, 1909-1920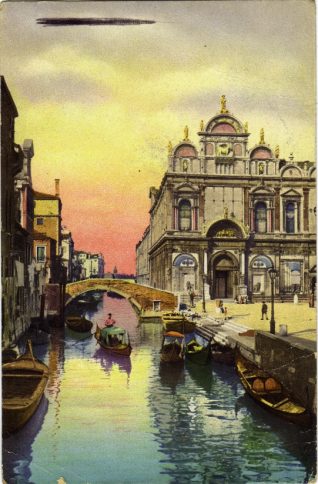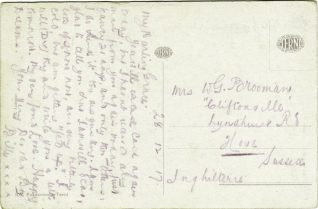 Contributed to Letter in the Attic by John Payne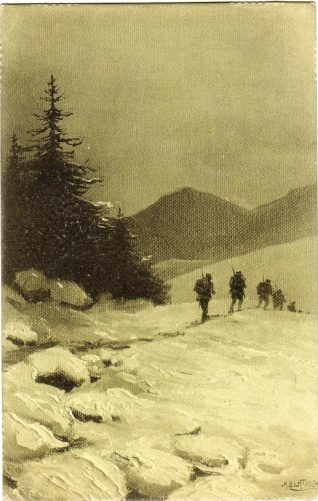 Contributed to Letter in the Attic by John Payne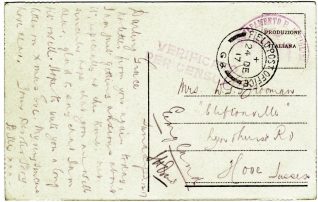 Contributed to Letter in the Attic by John Payne
During the First World War, William (Billy) Brooman sent over 100 postcards to his wife, Mrs Grace Brooman, of Cliftonville, 33 Lyndhurst Road, Hove.
The cards were sent frequently, sometimes more than one a day. They start as the author travelled through France to Italy. The majority of the postcards are from Italy. Many cards are marked as having been verified by the military censor and in some cases the location name pre-printed on the postcard has been erased.
Perhaps because of censorship, the author makes few personal references. The majority of entries record the weather, the fact that he has not had any mail for a few days, and the fact that he has nothing to write about. It is assumed that the William Brooman was in the British Army. However his rank, duties and regiment are unknown.
The cards were contributed to Letter in the Attic by John Payne. An attempt has been made to trace the family, but without success.
Want to know more?
View this entry on the Letter in the Attic online catalogue.
Explore the full catalogue
Visit the home page of the Letter in the Attic project