Diary of Florence Guile, 1924-5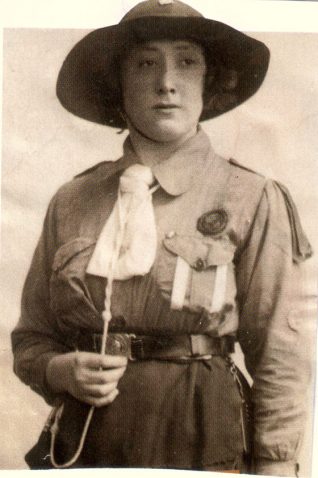 Contributed to Letter in the Attic by Mrs Smith
Florence E Guile (1904 – ca 1985) lived at 41 Upper North Street, Brighton, East Sussex. She was a member of the Poppy Patrol of the 4th Brighton Company of Girl Guides.
The diaries contain periodic entries concerning her involvement with the Girl Guides as well as her social life.  These records were donated to the Letter in the Attic project by Mrs Smith.
Saturday, 24th May 1924
"Lady Baden Powell came down to see Girl Guides at Pavilion."
Want to know more?
View this entry on the Letter in the Attic online catalogue.
Explore the full catalogue
Visit the home page of the Letter in the Attic project