Schoolgirl's letter returned with a bullet hole, 1944
Contributed to Letter in the Attic by Beryl Tucknott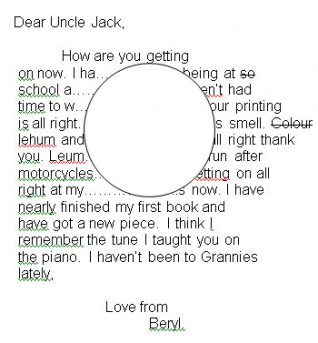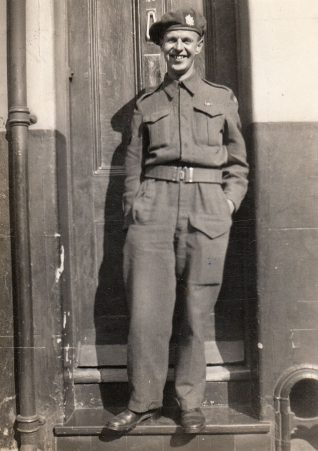 Contributed to Letter in the Attic by Beryl Tucknott
Beryl Speed was born in 1935 in Eastern Road, Brighton, and has lived in Brighton all her life. Her mother, Rose Speed, was born in 1908 and moved to Brighton at the age of 16. During the Second World War, the family were living at 49, Ashton Street in Hanover, Brighton.
Jack Bilton, a Canadian serving with the Canadian Army Overseas, was a distant relative of Beryl's mother. Jack Bilton was billeted in Brighton during the Second World War and consequently got in touch with his family.
On 25 November 1944, Beryl, aged 9, sent a letter to her uncle.  The letter was returned damaged, apparently by a bullet, in enemy action (although Jack Bilton received no injuries).
The letter is one of a number of papers contributed by Beryl to the Letter in the Attic project.
Want to know more?
View this entry on the Letter in the Attic online catalogue.
Explore the full catalogue
Visit the home page of the Letter in the Attic project