Photos and papers from the 1940s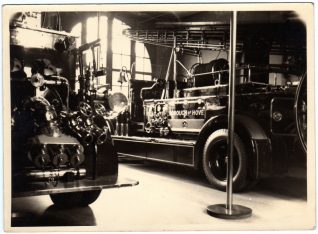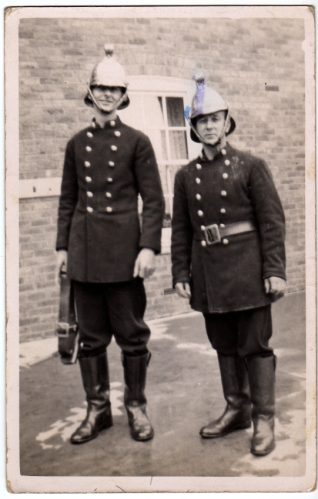 Albert Catten started at Hove Fire station, Hove Street as a part time fireman in 1934, serving full time from the outbeak of the Second World War in 1939 until being demobbed in 1946 when he set up his own building service. After the first year of the war when things were quiet for the firefighters,  a party was formed from men with building experience to go to Tenterden in Kent to build a rest camp for London firefighters. Albert Catten spent much of the war on this project.
Albert Catten died at the age of 95, and a set of his photos was passed by Winifred Flowers, his daughter, to Darren Eaten.  Darren now works at Hove Fire Station, and is creating a small archive of papers related to the fire service. Darren in turn contributed these photos and some other papers to the Letter in the Attic project.
Want to know more?
View this entry on the Letter in the Attic online catalogue.
Explore the full catalogue
Visit the home page of the Letter in the Attic project