A diary of life in Lewes and Brighton during World War II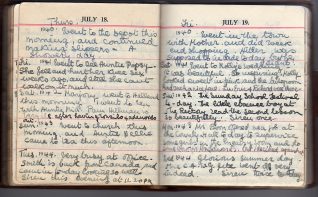 Contributed to Letter in the Attic by Liz Thomas. Click to see fullsize.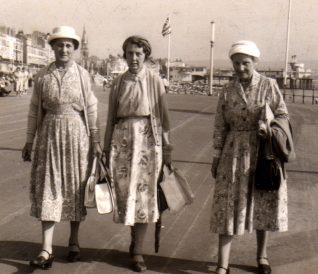 Contributed to Letter in the Attic by Liz Thomas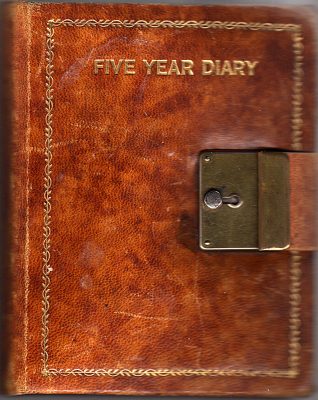 Margery Barrett (1899-1980) and her two sisters, Irene and Mona were living at 51, The Avenue, Lewes throughout the Second World War. They were the daughters of Henry John Barratt, who was the head brewer at Bairds in Lewes.
Margery kept a five-year diary from 1940 to 1945. The diary mainly contains factual accounts of the weather, domestic life, and life in Lewes, together with references to outings in Brighton and Hove.
Extracts from the 1940 diary
Friday 5th July
The south coast from Hastings to Portland is now a defence area and as it stretches 20 miles inland Lewes must be included.
Tuesday 16th July
Bombs were dropped in Brighton and Hove yesterday morning and did a certain amout of damage.
Friday 19th July
Went in the town with Mother and did weekend shopping.  Hitler was supposed to invade today but he didn't.
Friday 2nd August
German planes dropped leaflets over England for the first time last night.  They contained part of Hitler's recent speech.
Wednesday 7th August
Irene and I went to Brighton this afternoon.  Both the Piers
Are cut in two and the beach was being mined.
Margery's diaries were left in the house when it was sold and there is no surviving family. Scans of the 1940 diary were contributed to Letter in the Attic by Liz Thomas.
Want to know more?
View this entry on the Letter in the Attic online catalogue.
Explore the full catalogue
Visit the home page of the Letter in the Attic project