Love letters from a comedian, 1942-45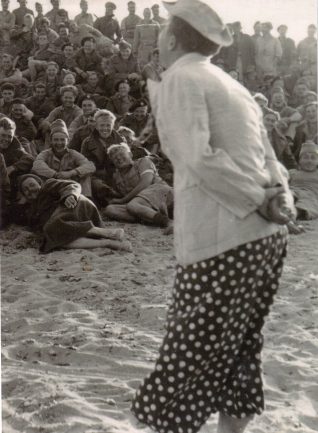 Reproduced by kind permission of Jenny Hall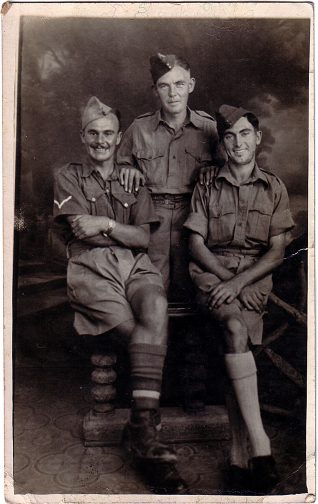 Reproduced by kind permission of Jenny Hall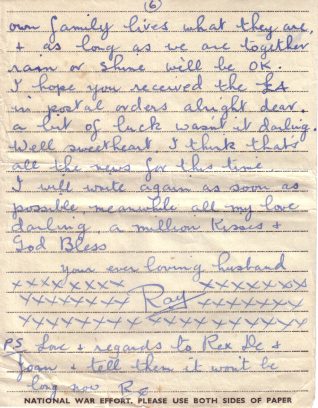 Reproduced by kind permission of Jenny Hall
During World War II, Ray Harris was a tank driver with the Desert Rats. He also entertained troops in the desert with his Max Miller impersonations. His wartime letters have been contributed to the Letter in the Attic project by his daughter, Jenny Hall.
Impressions of Max Miller
Ray Harris was involved in all the Western Desert campaigns, including El Alamein, and then the landings in Sicily and the Italian mainland. He drove a tank onto 'Sword beach' in Normandy on D-day.
Ray was also the producer and main comedian in a concert party called the Jerboa Strollers, which gave over 400 performances in the desert. His speciality was impressions of Max Miller, and the famous Brighton comedian sent Ray some material to entertain troops in the desert.
Together rain or shine
During the course of the war, Ray Harris wrote about 200 letters to his future wife, Doreen Sellman. He proposed marriage in the course of the letters.
"It's all I think about sweetheart, getting back to you. I miss you so much darling, and I love you so much.  I know I shall never really be content until I'm with you again.  We are going to be so happy dear and we have so much to look forward to, planning our home and settling down for the years to come.  Maybe, they may not all be sunny days and perhaps a few rainy days will creep in, but we both know from our family lives what they are, and and as long as we are together rain or shine will be OK."
Want to know more?
View this entry on the Letter in the Attic online catalogue.
Explore the full catalogue
Visit the home page of the Letter in the Attic project