Diary of Mark Bracewell, 2001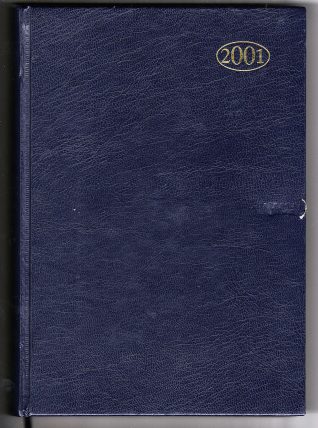 This contribution to the Letter in the Attic project is the daily diary of a Brighton resident, with entries of varying lengths, written throughout most of 2001.  Towards the end of the diary, in the "notes" section, the author has recorded thoughts and reflections of 2001, and future plans.
The first diary entry details a major argument with Mark's ex-girlfriend and the "life-changing" impact this had.  A few weeks later, he meets a new girlfriend and throughout the rest of the year he records how their relationship develops.
Love at first sight
"In the Had Arms after the play met M. for the first time. Our eyes met over the pool table. This has got to be love at first sight."
The diary covers the day-to-day life of the author; many of the articles are very personal.  Because of this, the diary is not available for public view, though it can be accessed with permission from the contributor.
Want to know more?
View this entry on the Letter in the Attic online catalogue.
Explore the full catalogue
Visit the home page of the Letter in the Attic project