Diaries of Ross Reeves, 2004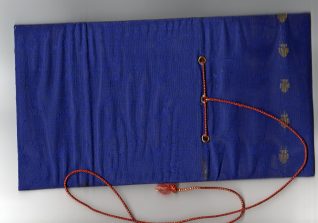 Contributed to the Letter in the Attic by Ross Reeves
Ross Reeves (born in 1981) has been keeping diaries since the age of 18 and he has written approximately 34 diaries in total over the last eight years.  He has lived in Brighton since 2004 and the collection donated to the Letter in the Attic project consists of three diaries giving a detailed account of Ross's life in Brighton for four months in 2004 when he first arrived.
Ross has allowed the Letter in the Attic project to scan his diaries, though, for reasons of privacy, they can only be viewed with consent from the contributor.
Arriving in Brighton, 24th August 2004
"I got off the train and walked straight down to the beach without any side tracking and sat there for a good 5 mins under the heavy clouds, taking it all in. My new home. I always knew I'd end up here at some point. It doesn't even seem a question of liking the place!  I almost feel like it's my natural habitat."
Want to know more?
View this entry on the Letter in the Attic online catalogue.
Explore the full catalogue
Visit the home page of the Letter in the Attic project