Schoolgirl essays by Beryl Payne, 1961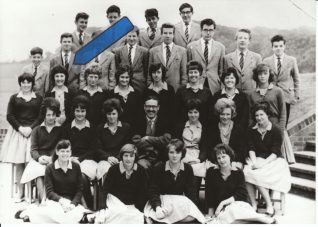 Contributed to the Letter in the Attic by Beryl Payne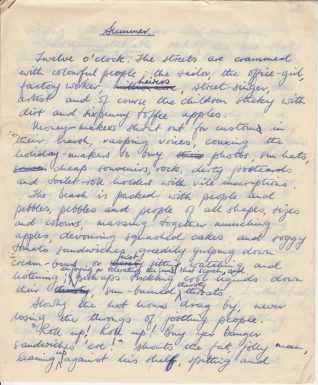 Contributed to the Letter in the Attic by Beryl Payne
Beryl Payne was born in Barnet, Hertfordshire, in 1946 but she moved to Brighton as a baby as her grandmother lived in the town.  Beryl attended West Lain Grammar School in Falmer where she wrote the essays in 1961 which are part of this collection.  One covers the summer in Brighton and is written in the style of Dylan Thomas and was published in the school magazine.  The second essay is on the subject of strikes.
The essays are part of the collection contributed to the Letter in the Attic project by Beryl Payne.
Children sticky with dirt
"Twelve o'clock. The streets are crammed with colourful people; the sailor; the office-girl, factory worker, heiress, street singer, artist and of course the children sticky with dirt and sixpenny toffee apples."
Want to know more?
View this entry on the Letter in the Attic online catalogue.
Explore the full catalogue
Visit the home page of the Letter in the Attic project