Letters from St Mary's Hall school, 1838-1840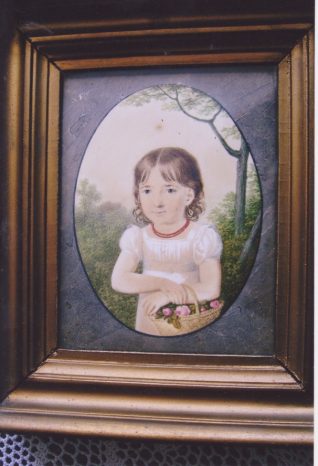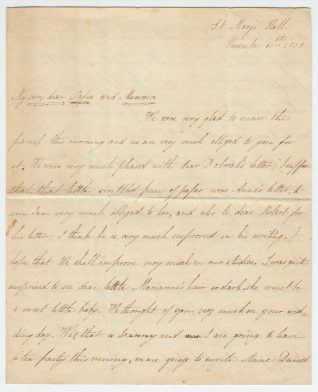 Sarah Jane Isabella Wolf Alexander (born in 1827) and her sister, Deborah Alexander attended St Mary's Hall school in Brighton in the late 1830s, then a boarding school for the daughters of clergymen. Their father subsequently became the first Anglican Bishop of Jerusalem.
Sarah wrote the letter below. She died soon after the letter. One source puts her year of death as 1838 (the same year as the letter), and a a biography of her father dates her death as 1840.
From Sarah Alexander, 10th November 1838
"My very dear Papa and Mamma
"We were very glad to receive the parcel this morning and we are very much obliged to you for it….
"We thought of you very much on your wedding day.  We, that is Jeanny and I, are going to have a tea party this evening. We are going to invite Anne Daniel.  It is her birthday today as well as mine…and we have asked Miss Tomkinson to come too. I wish you could be with us, and dear little sister and dear Robert.  Will you tell me how long you have been married for I cannot think…"
St Mary's Hall have contributed digital copies of three letters, including the letter above, and a small portrait to the Letter in the Attic collection.
Want to know more?
View this entry on the Letter in the Attic online catalogue.
Explore the full catalogue
Visit the home page of the Letter in the Attic project